For the upcoming holiday, we looked all over the country for unique gifts made by companies with a heart. If you're looking to support a small business whose values are part of their mission, may we suggest any of these, as well as the catalog site of Renaissance Festival artisans you'll find at the bottom of this page!
Wholistic Luxury Candles:
Picture Paleolithic era meets Modern Contemporary. That's the art behind these luxury products. The art! No two products will be Identical because everything is Hand made! From the concrete vase, the candle, the scents, EVERYTHING! All ingredients are 100% natural so that you can see, feel, and smell the quality.
​Created by two artists born and raised in New York, 'Alif Bland & Rah Nixon both moved to Los Angeles to creatively incorporate their own stamp. They both came up with the idea to bring in a new prospective of the 5 senses. Together they constructed handmade, quality designer products that blended Paleolithic and Modern Contemporary eras. Using all natural materials that you can feel, smell and see.
Luna Verde Designs:
https://www.etsy.com/shop/LunaverdeDesign
Laura Lopez Berrio moved to the United States in 2014 from her home country of Colombia after marrying her spouse. After several years of frustration working jobs she did not enjoy, she finally found the perfect outlet for her passion for art and creativity. She loves to add a unique touch to her creations by hand painting many of the different earrings she creates.
Hank's Kerchiefs:
Founded and owned by Colin Hanks, whom we at LadyFaire adore, each kerchief is made in California. A portion of each purchase goes to a thoughfully selected charity (love!).
Harveys California – Bags
Since 1997, Harveys has been making bags and accessories in sunny Southern California. It all started in a tiny garage with husband and wife Dana and Melanie Harvey. While restoring their classic car Dana came up with the idea of making Melanie a matching handbag with the leftover seatbelt. Everyone loved the bag so much they decided to make more for you.
Four Leaf Wood Shop
Jack Gerard and Genevieve Barrere of Four Leaf Wood Shop began their work in April of 2015, when they moved to Ojai, Ca to give woodworking a try. They wanted to create something that was uniquely theirs so they began carving spoons, spatulas, and knives to see what they liked and would use. With time they began adding more design into their items, trying to create something that was truly unique. Each item is hand carved with traditional carving tools, because of this, not one will be exactly the same. They use many hard woods, most commonly walnut, cherry, and maple. Each item is hand sanded and polished to shine. All product are finished with a seal of beeswax and Coconut oil. Creating is what drives them forward everyday.
Howdy Studios
https://www.etsy.com/shop/howdystudios?ref=search_shop_redirect
Howdystudios is a small, female owned business based out of Austin, TX. Cristina crafts bright and quirky ceramics and illustrations – plant holders, prints, soap dishes, and stickers.
Perusha People
For the eco-conscious lover: Plant-Based Active Wear. "Plastic does not belong on our bodies". Selling completely organic and hand-dyed apparel to the "open hearted and rebellious…the conscious and kind".
Bedré Chocolates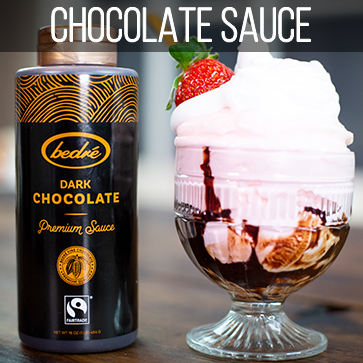 "Tried and true recipes that reflect the time-honored tradition of the Native American people who first cultivated this divine delicacy". Bedre' began as a small chocolatier in Oklahoma four decades ago, and was bought and revitalized by the Chickasaw Nation in 2000. Delicious, rich, and dedicated to giving back to the land.
Bubble Babes Soaps
https://www.bubblebabessoaps.com
This "Woman owned, diverse, inclusive and empowering" team of beautiful soap makers is led by Noonie (a retired dance teacher) and Sylvia (a software engineer) in Ann Arbor, MI. Soaps are natural and sustainably made with love.
Cognitive Surplus
Science Meets Design. Pick your favorite discipline and choose from a stunning and fun array of mugs, prints, shirts, glasses, etc. High quality and sustainably made lifestyle goods that "celebrate science and inspire discovery."
Saorsa Studio of Beads
Established in 2001, artist Connie Cooper creates Lampwork Glass Beads & Micromacramé jewelry. All handmade, all the time, the work is tiny, exacting, and exquisite.
Cucina Aurora Kitchen Witchery
With delicious gourmet infused olive oils, authentic risotto mixes, and even kitchen witchy tools like cutting boards and wooden spoons, Cucina Aurora brings magic and love into every meal.